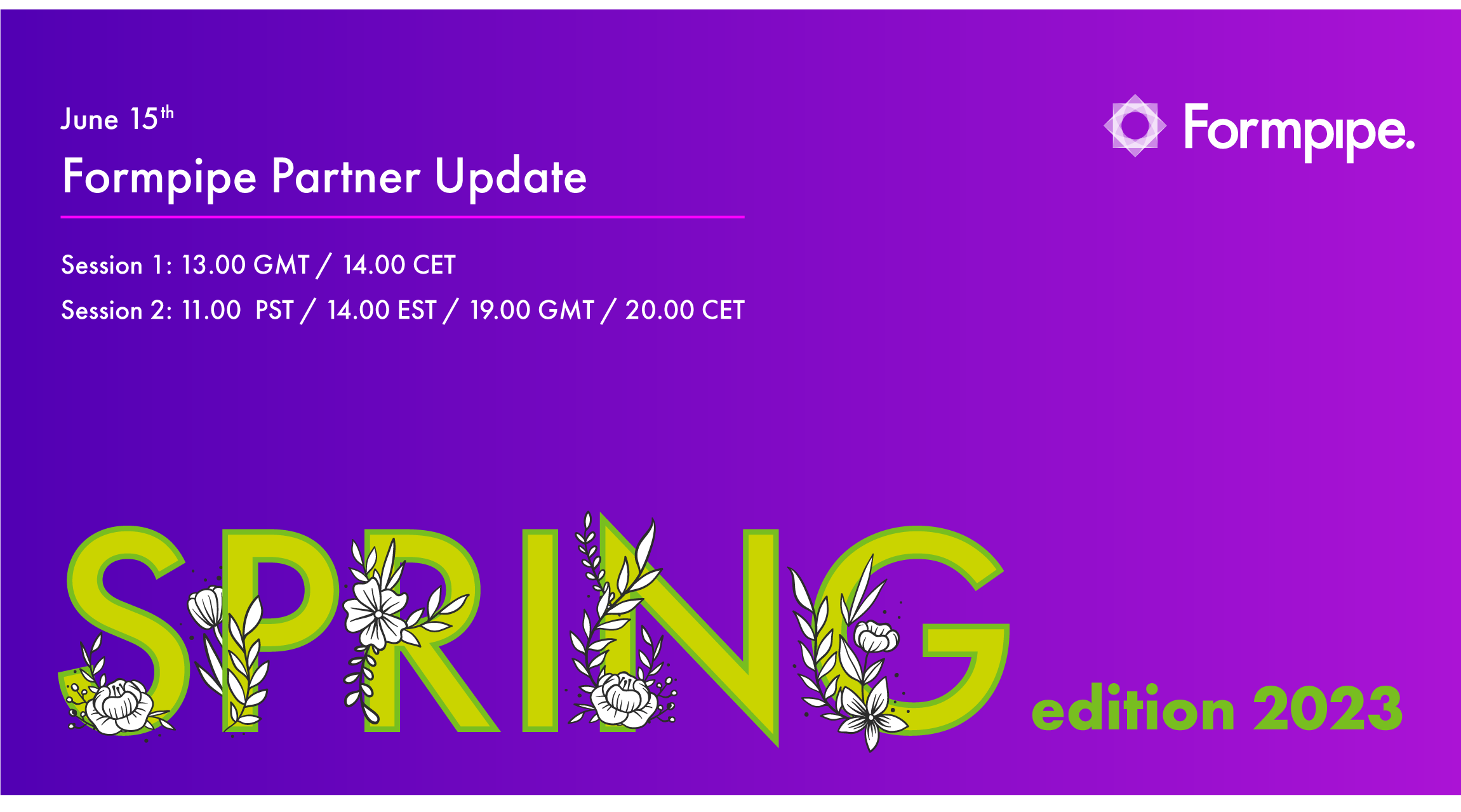 We are really excited to announce the first Formpipe Partner Update for 2023 (Spring Edition), which will take place on Thursday 15th June. It will be a content-packed event, offering insights into the latest developments and upcoming highlights from our product, support, and delivery teams.
As with previous events, we will be hosting two identical sessions to ensure no one misses out; just choose the session that suits your time zone best and click through to register your details.
The event will last approximately 50 minutes.
Time:
Session 1: 13.00 GMT / 14.00 CET
Sign up here: Europe Session
Session 2: 11.00 PST / 14.00 EST / 19.00 GMT / 20.00 CET
Sign up here: US Session
As always, if you have any questions, please do not hesitate to contact pr-marketing@formpipe.com.
Agenda
5 min - Welcome
Short introduction by Daniel Maurer
10 min - Lasernet Core & Lasernet Connector for Dynamics 365 Finance and Operations
Presented by Pernille Wichmann
10 min - Autoform DM
Presented by Stuart Norman
5 min - Formpipe Cloud
Presented by Dene Palmer
10 min - Support & Delivery
Presented by Nicole Ojeda & Robin Critchley
5 min - Lasernet for Business Central
Presented by Michael Wibe
3 min - Outro
Host Daniel Maurer